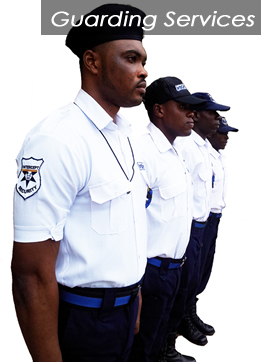 Guarding
We provide fully licensed, quality guards on single or multiple sites for organisations from a diverse range of market sectors. This usually requires a twelve hour shift routine unless agreed otherwise. We undertake permanent or temporary contracts and our full range of guarding services include:
Car Park Guarding
CCTV Operators
Event Security
Gatehouse Guards
Patrol Guards
Retail & Profit Protection Guards
Security Receptionists / Help Desk Guards
Stop and Search Guards
Door supervision
Security Mobile Patrol Services
Our Mobile Patrol Service provides the perfect solution for a cost-effective, efficient and visible deterrent. Licensed, uniformed mobile guards will visit and inspect your premises at agreed frequencies and physically patrol and check for damage or intrusion.
Close Quarter Protection
Highly trained, well-equipped private security personnel are assigned to undertake close quarter protection upon a request from client. This is also known as "Body Guarding Services".
Warehouse Security
We conduct security assessments for warehouses and distribution centres and their supply chains. Warehouses present a very unique set of hurdles whether there is just one or a disparate number of large complexes. Here, size does not matter, only the approach to the environment matters. We ensure you have the "best for business" approach to satisfy your needs. We will provide actionable, cost effective recommendations and can follow the process through from the creation of an RFP to monitoring installation of equipment.
Construction Site Security
Construction sites suffer enormous losses due to theft of materials and tools and equipment. Regular staff turnover makes it difficult to detect thieves among the rest. Intercept provides police-screened security guards and ensure that with the application of proper security procedures your site is secured ensuring you undertake your projects with maximum profits.
Office and Bank Security
With our highly trained and experienced Risk Assessment team we audit and map out all premises to identify all access and egress points including auxiliary accesses in relation to criminal behaviour and break in scenarios. This enables us to be on top of all risks and as such give technical advice to our clients and furnish them with timely intervention strategies to combat crime before they immerge. We develop effective parking procedures for our client's premises on request to maximise space .This makes us unbeatable in our sphere of business.